Bayern Munich's Arturo Vidal is reaching the final stages of his international playing career as the player himself has already confirmed his intentions of leaving the national side when the upcoming 2018 FIFA World Cup finalizes on July 15 of 2018.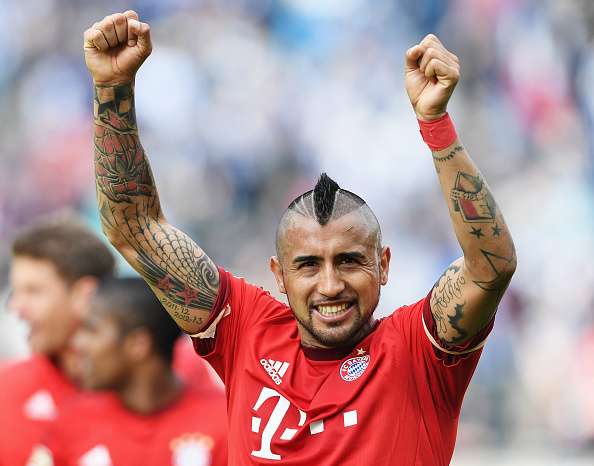 Arturo Vidal has already performed with Chile for the 2015 Copa America as well as the Copa America Centenario and was even a regular player for the 2010 FIFA World Cup qualifiers.
The 30 year old Chilean midfielder of Bayern Munich has recently revealed details concerning his current situation as well as the chances of Chile on actually being able to qualify for the next edition of the FIFA World Cup.
Even though Arturo Vidal has recently been talking about hanging up his playing boots at the international stage,there is a chance that Chile might not even be able to qualify for the 2018 FIFA World Cup as they are currently struggling to consistently collect points.
After having played 16 qualifying matches, Chile has secured 23 points which positions them at the 6th spot of the CONMEBOL group. All of the national sides in this group are hoping that they can snatch a spot in the top 5 as it allows them to either qualify directly or at least being able to advance into a play-off qualification round.
Chile being at the 6th spot is not enough and they will have to secure victories in their 2 final qualification matches against Ecuador and Brazil which are scheduled to be played on October 5 and 10 respectively.
"The situation is terrible. But the important thing is that we still have a chance and we are going to fight until the end. With one month more under our belt, we should be able to take six points. I'm sad and down but I have a lot of hope.I'm going to prepare myself to be at my best for the next two games against Ecuador and Brazil in order to go to the World Cup and then leave the national team" Bayern Munich's Arturo Vidal said as he talked about helping Chile qualify and stepping away from the international stage.